Eytys Cruise Collection -

Art Direction. Visual Effects. Editing.
Client: Eytys


In collaboration with: Ida Jonsson,
Anna Salonen, & Alvin Marelius.
Stylist: Patrik Salmi
MUA: Martin Sundqvist
Models: Toussant & Sara / Nisch Management
Music: Max William

Young Ones ADC Bronze Cube
An art piece made for the launch of Eytys 2018 Summer Cruise collection. Inspired by the works of French post-impressionist painter, Henri Rousseau.

Rousseau's best-known paintings depict jungle scenes, even though he never left France or saw a jungle.

To create a modern manifestation of Rousseau's art, we placed our film in two layers of reality. The models and objects in one, the background in the other. Even though they are shown together, they never exist in the same physical space.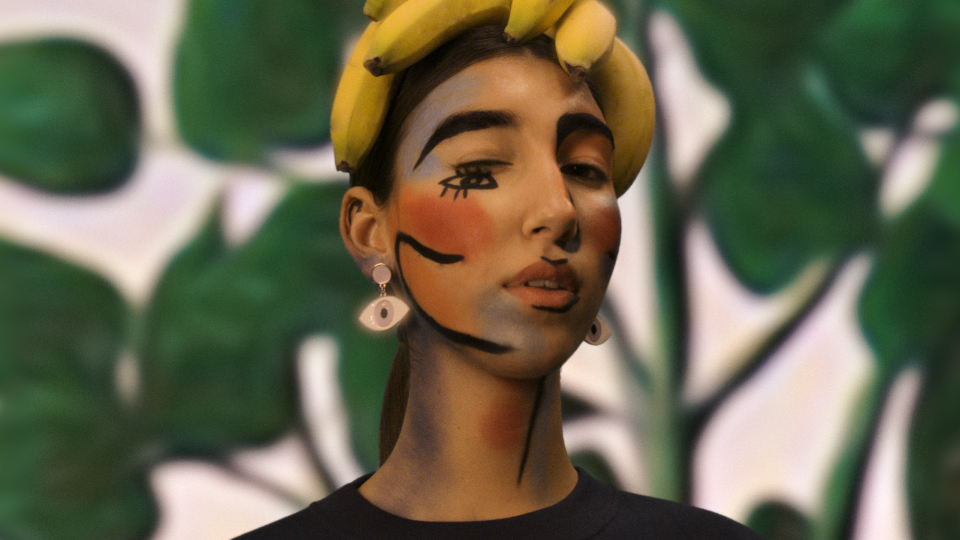 Axel Arigato Holiday Material -

Art Direction. Graphic Design.
Client: Axel Arigato


Visual material for Axel Arigatos 2017 holiday gif(t) guide and sale. A play with light and shadows to create interesting product images that was sent with the holiday news letters. As well as material for the following sale, which included print, web and social media content.


Denormalized -

Art Direction. Design. Animation.
Client: Monotype

In collaboration with Emelie Svensson.


A typography-based campaign fighting discrimination and violence towards the transgender community, and in a broader sense, what is considered to be normal human being in this day and age.

The idea was to expand the word "normal" through typography, by creating new glyphs based on a traditional typeface and then adding them to the typeface. Glyphs that do not follow the traditional rules and guidelines of what letters should be. The new glyphs work together with the traditional ones to form words and sentences, a symbolic way of saying that no matter how they look, they're still letters - no matter how we look, we're all human.


Nividas Eyewear -

Art Direction. Print Design. Web Design
Client: Nividas Eyewear


Inspired by Esperanto and peoples' drive to explore. The contemporay swedish eyewear brands name translates to "We see". The language was created to foster harmony between people from different countries and cultures.

These are various works done during a long term collaboration with Nividas Eyewear. Ranging from posters, lookbooks and web design.


Ocular Lyricism -

Art Direction. Print Design. Art.
Web Development. Web Design.


A passion project. Ocular Lyricism is a magazine concept that primarily sheds light upon and celebrates the exceptional writing and lyrical skill displayed by various artists. In addition, each issue will work with a visual artist that will interpret the lyrics and create artworks to go with them. The material and paper used to print each issue will also be based on the emotion of the lyrics and artworks. Therefore, each issue of Ocular Lyricism will have an entirely unique look and feel.

Finally, for those interested in the actual music, the website will provide that and also serve as a platform where people can discuss the meaning of each word or line. The first issue of Ocular Lyricism presents a dark hip-hop album released by The Roots in 2011 - Undun.